M-Block
M-Blocks are a high-density fiberglass product used for two primary purposes. First, as pipe support in building insulation this product is placed between the pipe and hanger to absorb vibration and expansion/contraction shock. Second, this product can be placed under concrete floors and around subways to absorb shock vibrations of it's surroundings.
MAP fiberglass products are made with 60-70% post-consumer recycled glass making them environmentally friendly choices.
Flooring
Office furniture and workplace
High-end thermal performance
High-end acoustical performance
Durable
Low tooling costs
Allows repeatable end-use installation
Fire retardant
Dimensionally stable
Custom sizes
Resists aging
Non-corrosive
High-end thermal conductivity
Impact Resistance

Rotary
Fiberglass
MAP is a compression molder of many medias,
inquire for custom options.
We offer volume discounts!
Call 610-253-7135 or email sales@mapeaston.com for details.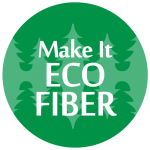 Pipe Size
Width of Block
Length of Block
Number of Blocks Required
Max Support at 5%
Max Support at 10%
Deflection Formula: W x L x # x 30 psi
Deflection Formula: W x L x # x 80 psi
Up to 5″
1″
6″
1
180 lbs
480 lbs
1.5″
1
270 lbs
720 lbs
2″
1
360 lbs
960 lbs
6″ to 8″"
1″
6″
2
360 lbs
960 lbs
1.5″
2
540 lbs
1440 lbs
2″
2
720 lbs
1920 lbs
10″ to 12″
1.5″
9″
3
1215 lbs
3240 lbs
2″
3
1620 lbs
4320 lbs
2.5″
3
2025 lbs
5400 lbs
14″ to 16″
1.5″
12″
4
2160 lbs
5760 lbs
2″
4
2880 lbs
7680 lbs
2.5″
4
3600 lbs
9600 lbs
18″ to 24″
2″
14″
5
4200 lbs
11200 lbs
2.5″
5
5250 lbs
14000 lbs
3″
5
6300 lbs
16800 lbs